To better our compatibility with as many podcast apps as possible, we've introduced an updated method of creating descriptions for your podcast episodes.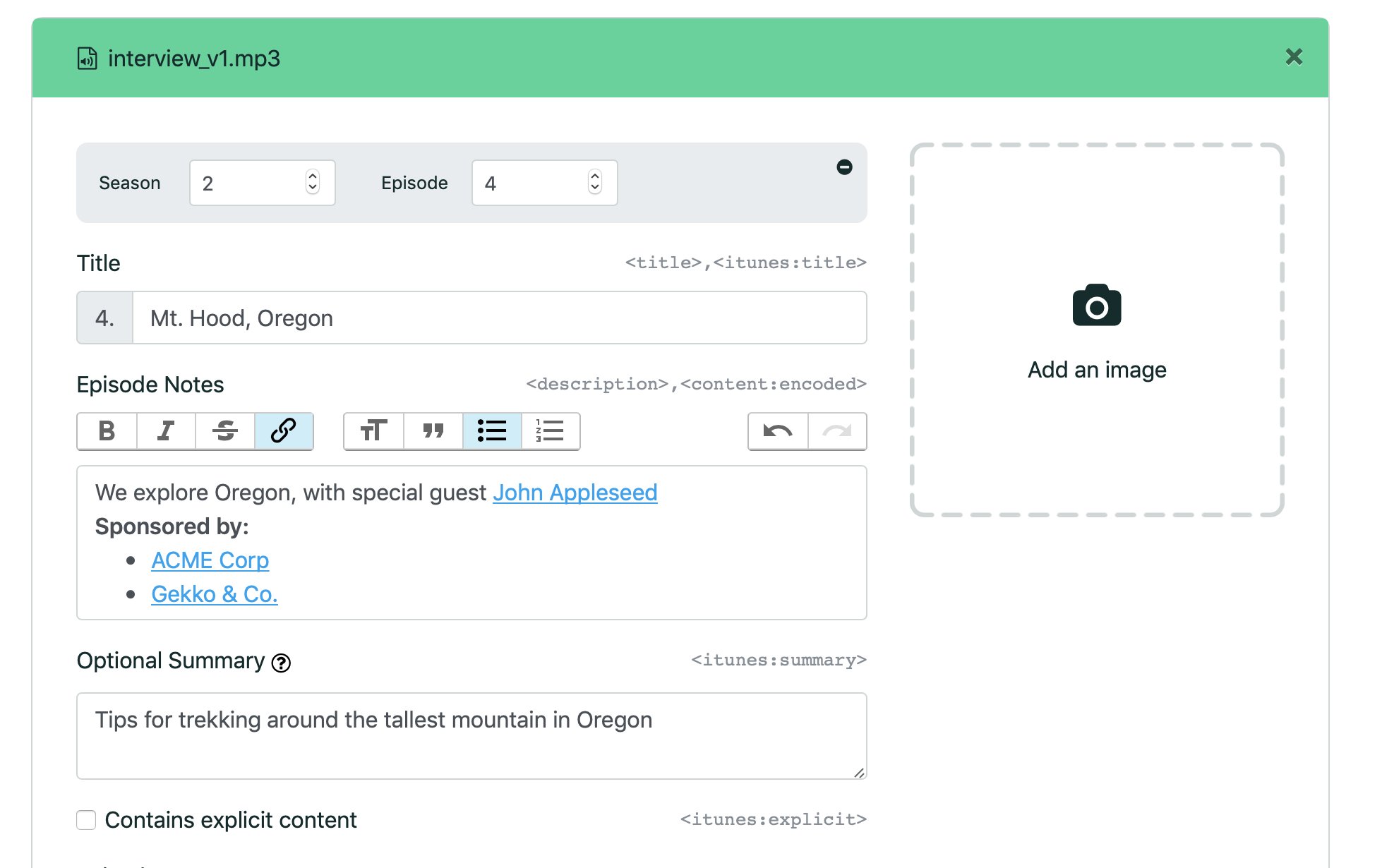 What should go where?
Episode notes (description/content:encoded) supports simple formatting such as headers, bold text, and links. This should contain the bulk of your episode notes. The content can be a full breakdown of the episode content, links to sponsors, or social media information.
(n.b not all podcast apps support formatting - we'll generate a plain text version for them.)
Summary (itunes:summary) can contain a short summation of the episode, no longer than 20 words to entice a listener in.
What should I do differently?
The content that you were previously putting in the 'Description' field should continue to go into 'Episode notes'. Optionally you can also include a short summation of the podcast in 'Summary'.
If you do provide a summary, Apple Podcasts will use it when showing lists of episodes, and above your episode notes on the episode-detail page. Not all podcast apps support summary though, so try & ensure your episode notes read ok with & without the summary.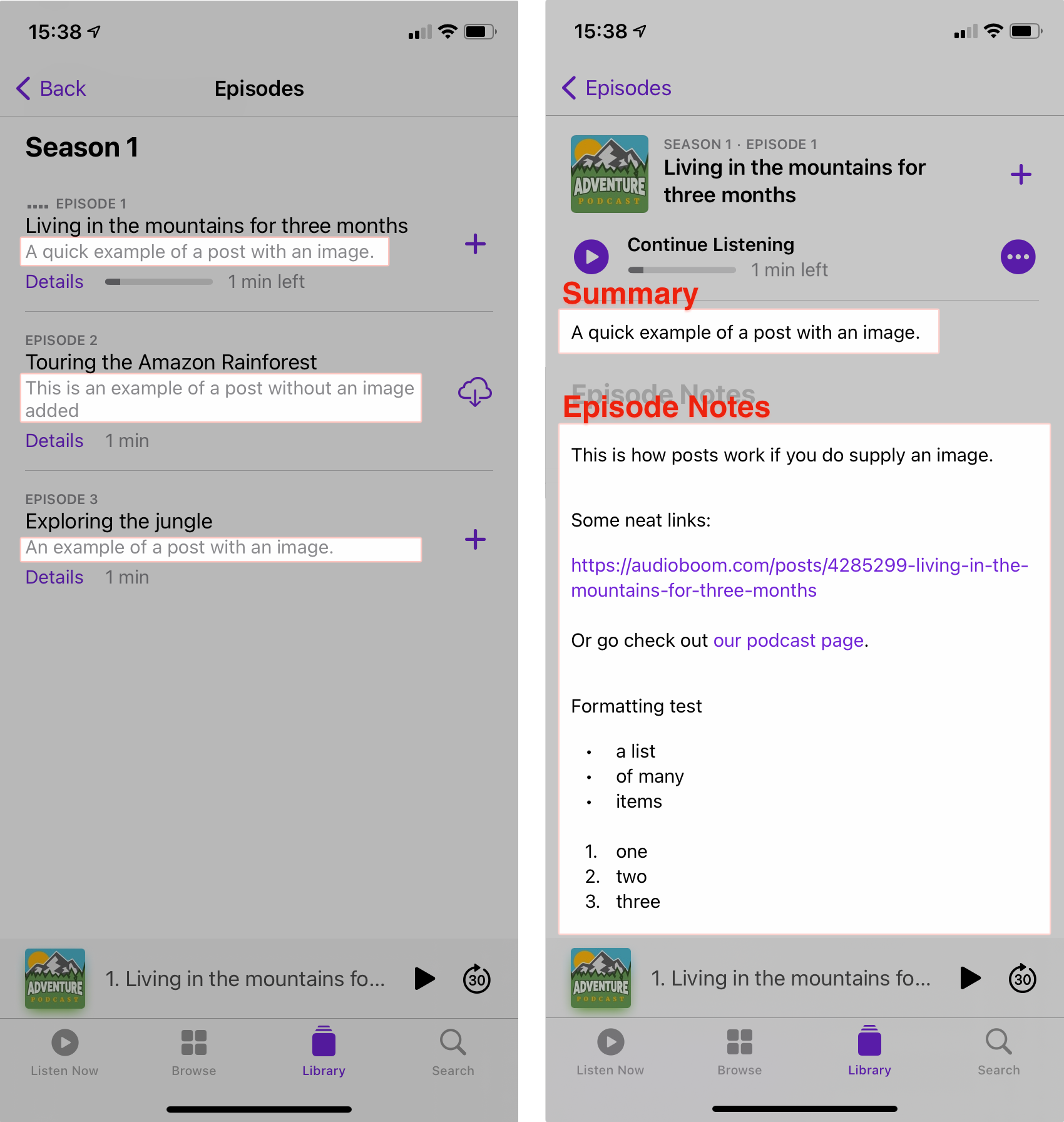 If you have any further questions, open a ticket